Complex Golf Stats with Ultimate Simplicity
The Pinpoint mobile app lets you track your round while playing or after your round is finished. Combining your GPS location with the information you input, Pinpoint gives you complete strokes gained information for each shot, each hole, and each round of golf.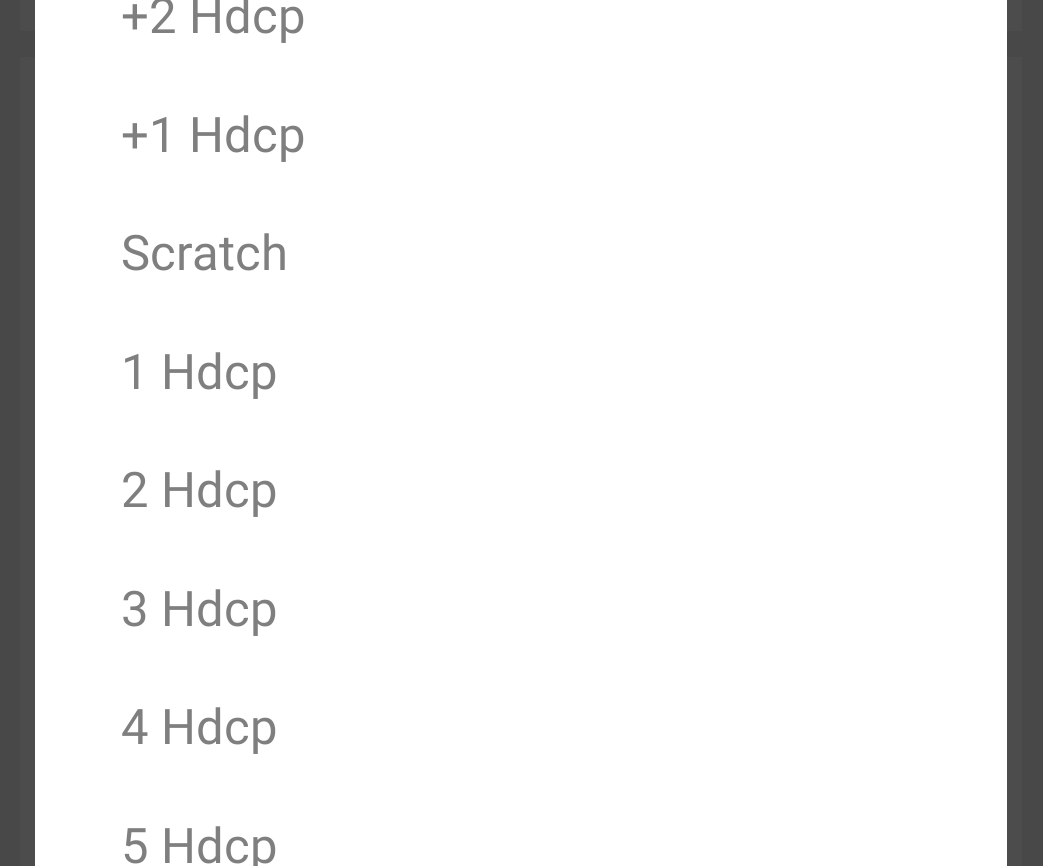 Set the Baseline to Work for You
Not every player is a scratch golfer. Pinpoint compares your game to any baseline you choose: tour pro, scratch, 5 handicap, 10 handicap, 15 handicap, etc. As your game improves, adjust the baseline. You will never outgrow the Pinpoint app.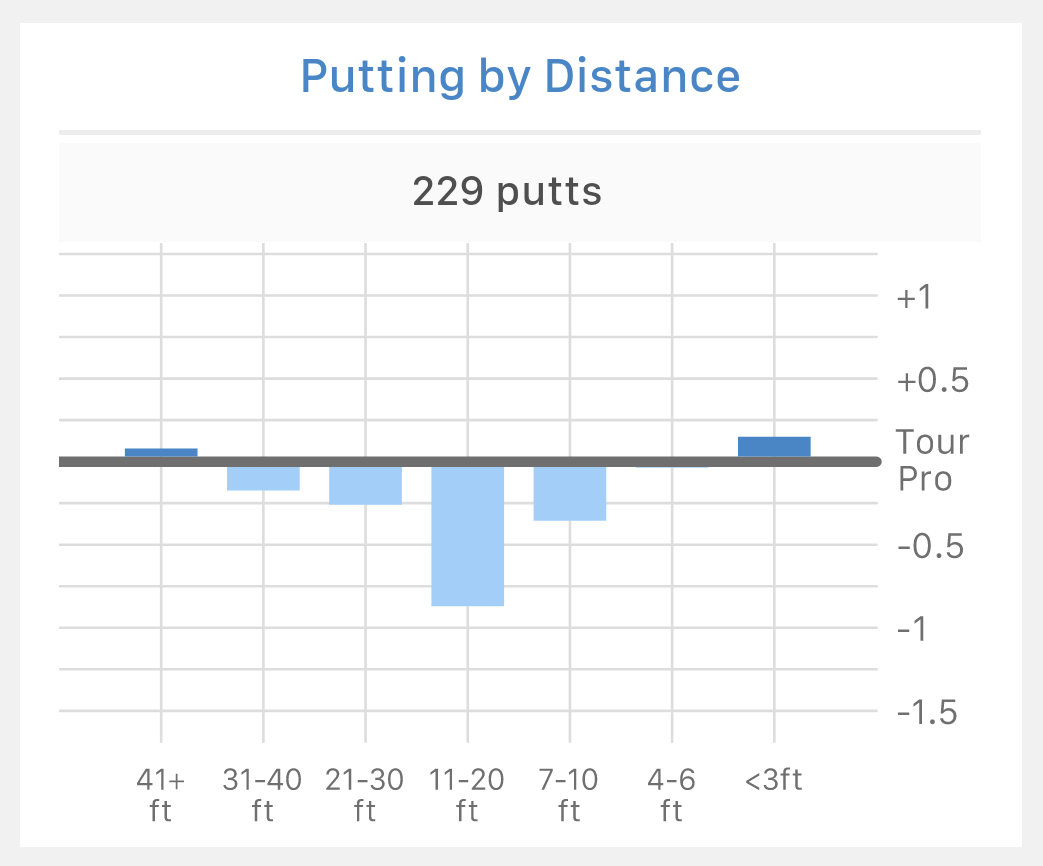 Surpass the Basics of Fairways Hit, GIR, and Putts
Pinpoint can diagnose and recognize any area of your golf game that is not measuring up to the baseline. Traditional golf stats make it hard to spot specific opportunities. Maybe your weakness is 150-yard shots, pitches from 30 yards out, or putts from 15 or more feet. Every golfer is different!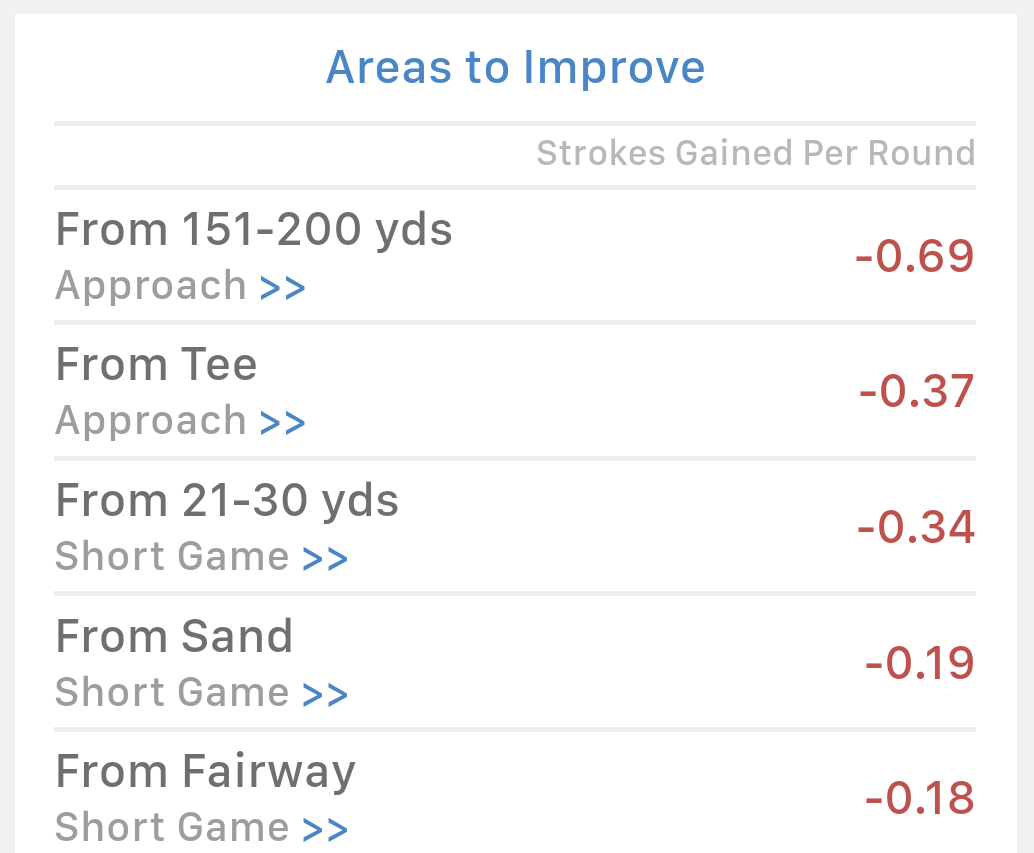 No More Guesswork—Just Start Practicing
We've all had those days that make us feel our driver or putter needs to be improved. With the Pinpoint golf stats app, there is no more guesswork. Get a clear understanding of exactly what is costing you strokes in your game. Even better: see where your game excels!
What Players Are Learning With the Pinpoint Golf Stats App
Exactly where to focus their practice
How their golf game is improving
Where more work is needed
How practice directly impacts performance on the golf course
What it takes to lower their handicaps
What it takes to reach the next level competitively
What Players Are Saying About Pinpoint
"I always thought the biggest difference between me and the pros was short game. Turns out, I had it completely backwards. Pinpoint showed me I was losing strokes on ball-striking. Since changing my focus, my handicap has gone from a 6 to a 1 within one year."
– Eric, Scarsdale, NY
"For years, I've been trying to improve my short game. I know it's the weakest part of my game (or at least I thought I knew!) Guess what? After just five rounds of golf with Pinpoint, I realized that most of my short game is fine! I just have no distance control in the 20 to 60-yard range. I practiced 20 to 60-yard shots on the chipping green for a few weeks, and now I no longer lose any short-game strokes. Where was Pinpoint ten years ago?!"
– Morgan, Savannah, GA
"I tried everything to understand my game better: pen-and-paper, stats apps, calculating strokes gained, sensors on my clubs. It was a ton of work, and it didn't make a difference. Pinpoint is incredibly easy to use and tells me exactly what I need to know to improve."
– Mike, Los Angeles, CA
Learn More About Strokes Gained
Pinpoint is based on the strokes gained advanced statistic, which is arguably the most important statistic in golf. For more information about what strokes gained is and how it is calculated, we have complete guides available before you try the Pinpoint app: