Course Mapping
The Pinpoint golf GPS gives you an aerial view of the course, even before you head out for a round. Preparing to play an unfamiliar course, Pinpoint has you covered. The hole-by-hole analysis helps you map out a plan for the course, so you know exactly how you'll fill your scorecard with pars and birdies.
Global Library of Courses
Pinpoint comes pre-packaged with the largest and most accurate database of golf courses in the world. Use Pinpoint's GPS and tracking on nearly 40,000 courses in more than 150 countries.
Strokes Gained Analysis and Tracking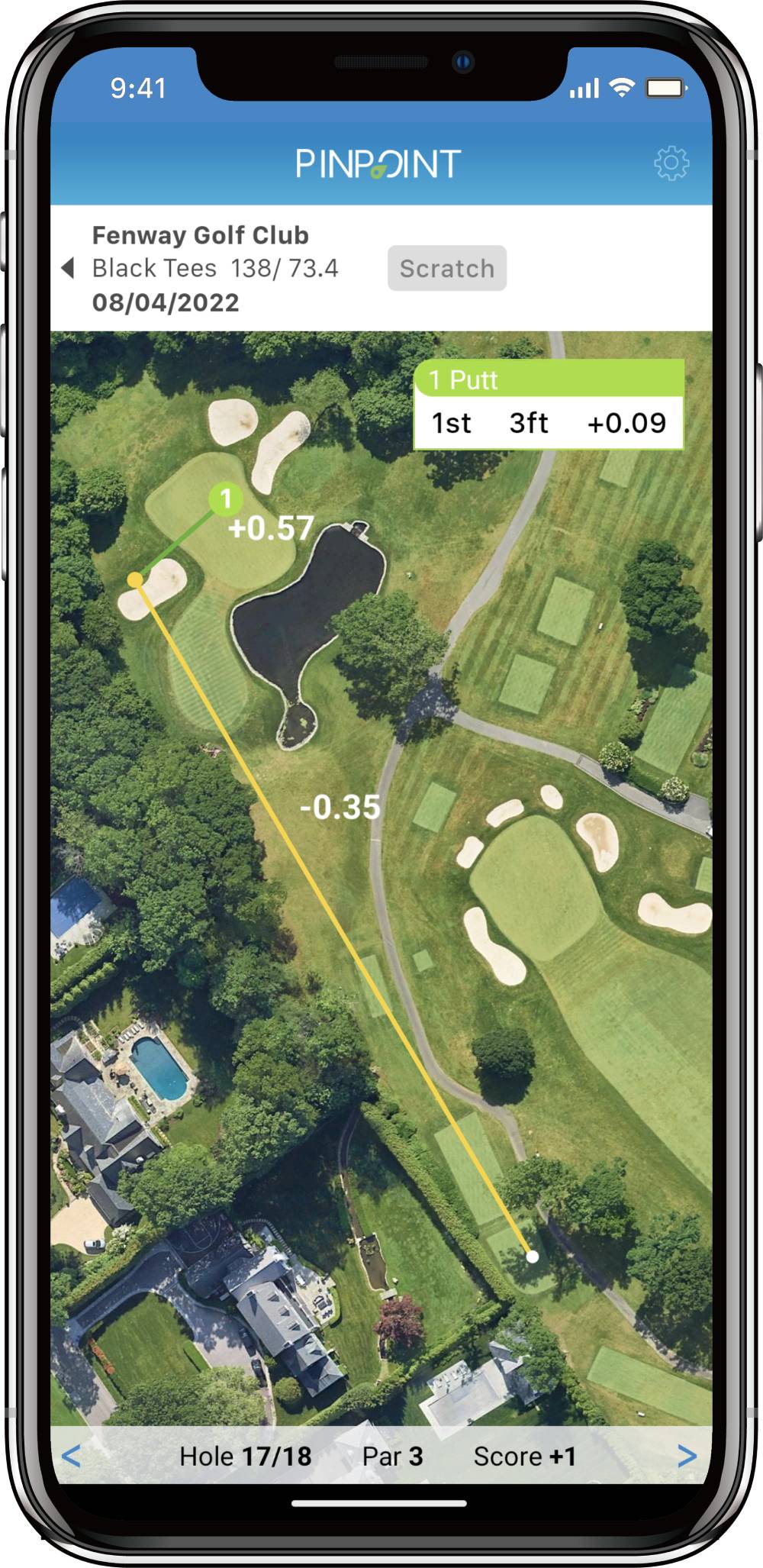 As you use the Pinpoint GPS, follow the prompts to start tracking more than just your scores. Traditional golf GPS apps may allow you to enter the number of putts or your score for the hole, but Pinpoint breaks out your round using detailed strokes gained analytics.
It's the GPS that actually makes you a better golfer.
Map View of Strokes Gained
Review your round with Pinpoint's unique strokes gained map view. See a visual representation of each shot, including how much it helped or hurt your score. Even if you're more of a hard numbers person, having clear visuals of your round is key to understanding your golf game.
Automatic Progression From Hole To Hole
The GPS golf app from Pinpoint stays out of your way and lets you play golf. Instantly find nearby courses to track your round, then effortlessly progress from one hole to the next while you play.