That unintentional fade off the first tee put you in the rough. Your approach missed the green. Your chip was about 15 feet short. You two-putt.
Where is the weakness in your golf game? The drive? The approach? The chip? The missed putt?
Most amateur golfers misidentify the true weaknesses in their game. It's an understandable, but avoidable barrier to improvement.
In this post, we will show you how to identify your true weaknesses in golf and finally have the information you need to shoot lower scores.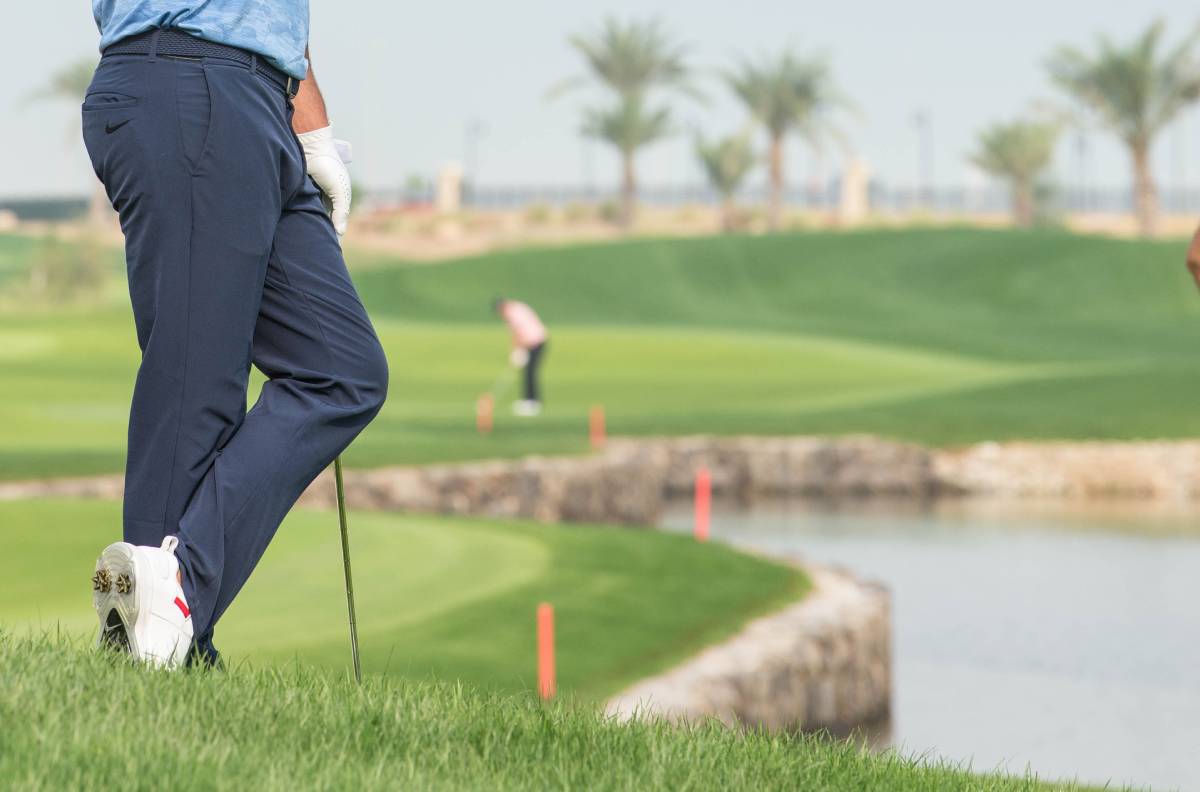 7 Ways To Identify The True Weaknesses In Your Golf Game
Some weaknesses are easier to identify than others. Don't choose just one way to go about this. Analyze your game from every angle—it will only give you more to work with.
1) Be Honest With Yourself
The first way to identify your weaknesses is to look in the mirror (or, in this case, your scorecard!)
When you take a serious look, where is your golf game hurting? Do you have glaring issues with your ball flight, or are you making poor golf course management decisions?
Most players give too much weight to the big misses: a shot you chunk into the water or a hook that goes out of bounds. These will happen from time to time. The real issues are the consistent misses that you make round after round.
Aside from being a good life skill, self-reflection can help your golf game too!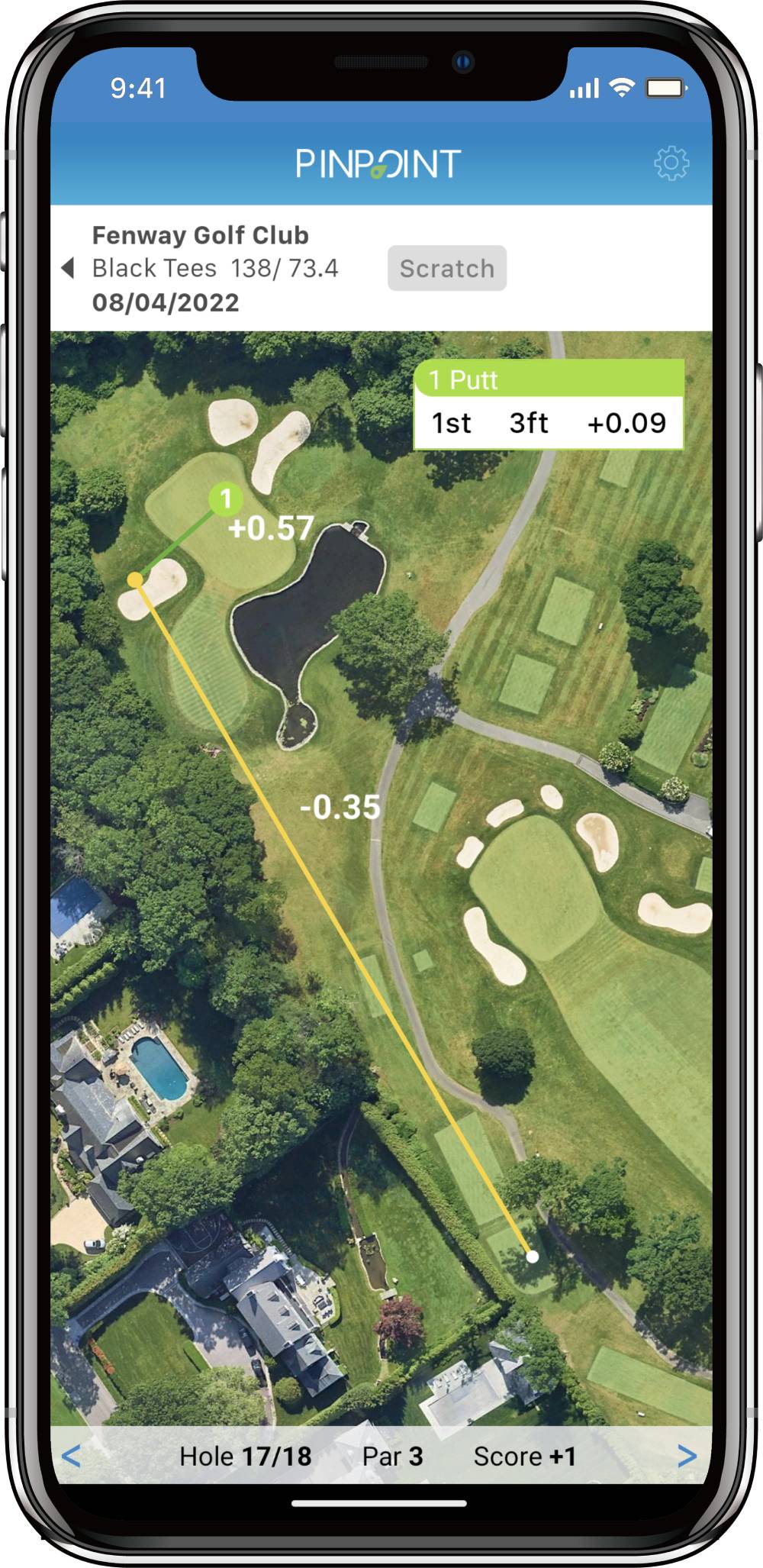 2) Acquire Data
Good data will quickly highlight issues in your golf game. Traditional stats like fairways hit, and greens in regulation are a start. However, strokes gained is vastly more valuable.
With strokes gained, you can gather data about every type of shot from every location on the golf course. We're partial to our Pinpoint Strokes Gained Stats App as a way to easily collect this data, but there are other apps you can try as well.
3) Analyze The Data
What good is data if you can't analyze it? How do you know if your numbers are good or bad? Strokes gained makes the analysis simple by giving you a baseline for every possible shot.
Are you good at 200-yard iron shots? How about greenside bunker shots? Or 7-10 foot putts? Strokes gained can tell you precisely.
Once you have the numbers, look at where you have the most "strokes lost" per round. If iron shots are costing you three shots per round, start your improvement process there. If you're gaining strokes on the putting green, you can still work on your putting, but it's unlikely to be your biggest opportunity.
Analyzing a single round and getting strokes gained data may be helpful, but if you have ten or twenty rounds recorded, you can see trends start to develop. Everyone has inconsistencies from one round to the next. Focus on the problems that recur.
4) Seek The Help of a Professional
Professionals, especially those that come highly regarded or with recommendations from friends, have great advice to help you improve your golf game.
A good teacher can identify weaknesses in your golf swing that cause deficiencies in your game. They can even prioritize which improvements to make first to get you back on track. Talk to the professional about your experience out on the course, so they can help you identify the weaknesses across your game.
In addition, think about taking a playing lesson where you can identify issues while playing a round with a professional. There is much to be said for self-discovery, self-analysis, and grinding on the driving range, but professionals are a resource to use to your advantage.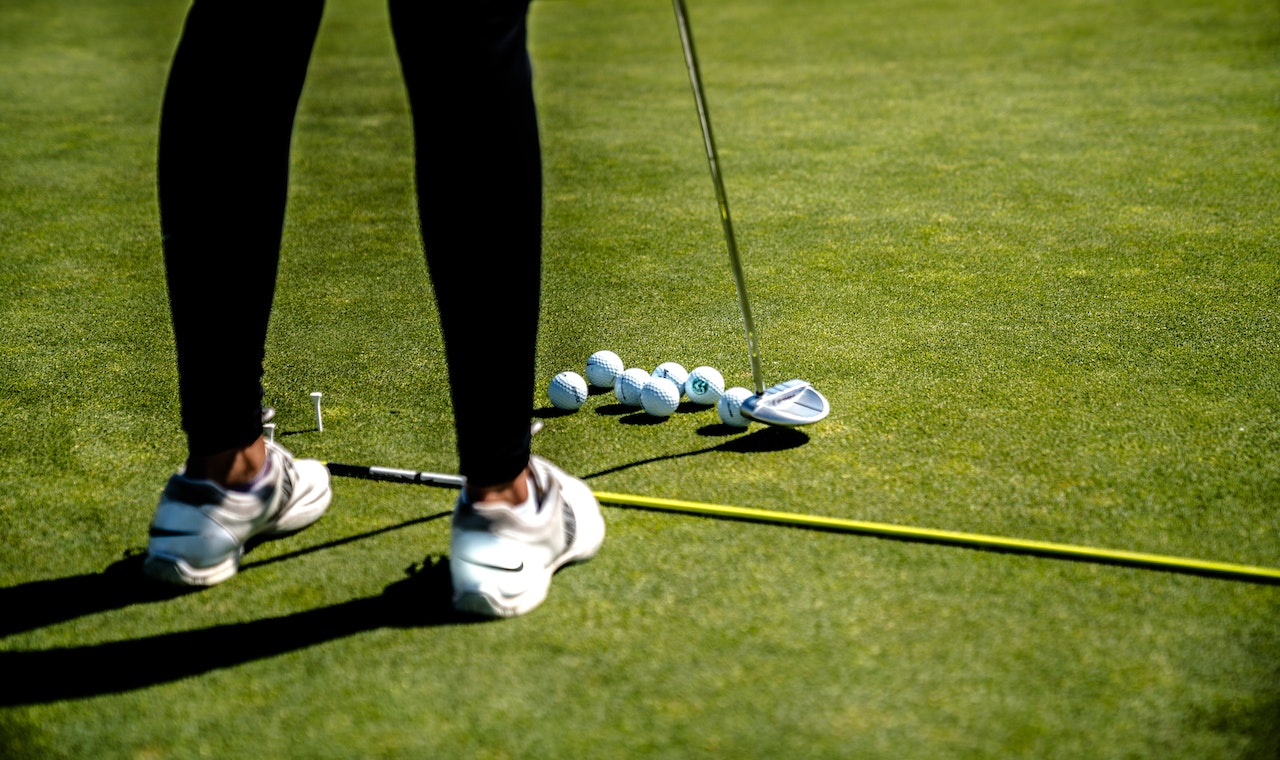 5) Practice Sessions
A great practice session is a perfect place to identify weaknesses in your golf game. Here is a process to follow in practice to identify areas of trouble in your game:
Pick a target for every shot you hit. Consider whether you would be in the correct position after hitting that shot, or if you would need to recover.
Change clubs often. Hit a seven iron, a drive, a wedge, and back to a fairway wood. See how your golf game responds when you aren't hitting 13 shots in a row with a nine iron.
Challenge yourself as you would on a golf course. Play the driving range as if it is a golf course, with the same sequence of shots and mental focus.
Start to record data from your practice sessions. Are you hitting greens? Are you hitting fairways? Can you get up and down?
Take out your least favorite club in the bag and see how bad the performance really is! (We know you have been hiding that one in your golf bag. It's time to break it out.)
In practice, it's much easier to swing without fear and aggressively work on your game. By varying your practice, you can also simulate the pressure of the course and identify where to direct your attention.
6) Tournament Testing
It's time to sign up for a tournament. Tournament and "friendly" golf are two different things, and tournament golf can help shine a light on the areas of your game that need the most work.
You may find your putting is better when under pressure, but your chipping doesn't hold up. You may stripe it off the tee, but get the yips on the green. Every golfer holds up differently under pressure.
When you have a bad experience in a tournament, you have just identified a weakness. Use that information to build out a practice plan, implement it on the golf course, then sign up for another event.
The more you test your game in tournament situations, the more you will learn.
7) Track Your Progress Using Data
When you identify a weakness, you must also commit to monitoring it. You need to know whether the steps you're taking to fix the issue are making an impact.
As with the initial tracking, strokes gained is the best way to keep tabs on your progress over time. Without strokes gained tracking, you are just making an educated guess, and even significant improvements may be hard to see.
The Pinpoint Strokes Gained Stats App makes it easy to see where you're improving now, and where you need to improve next to get to level up.
Look at your trend line across your last 20 rounds. Is driving still as much of a sore spot as it was 3 months ago?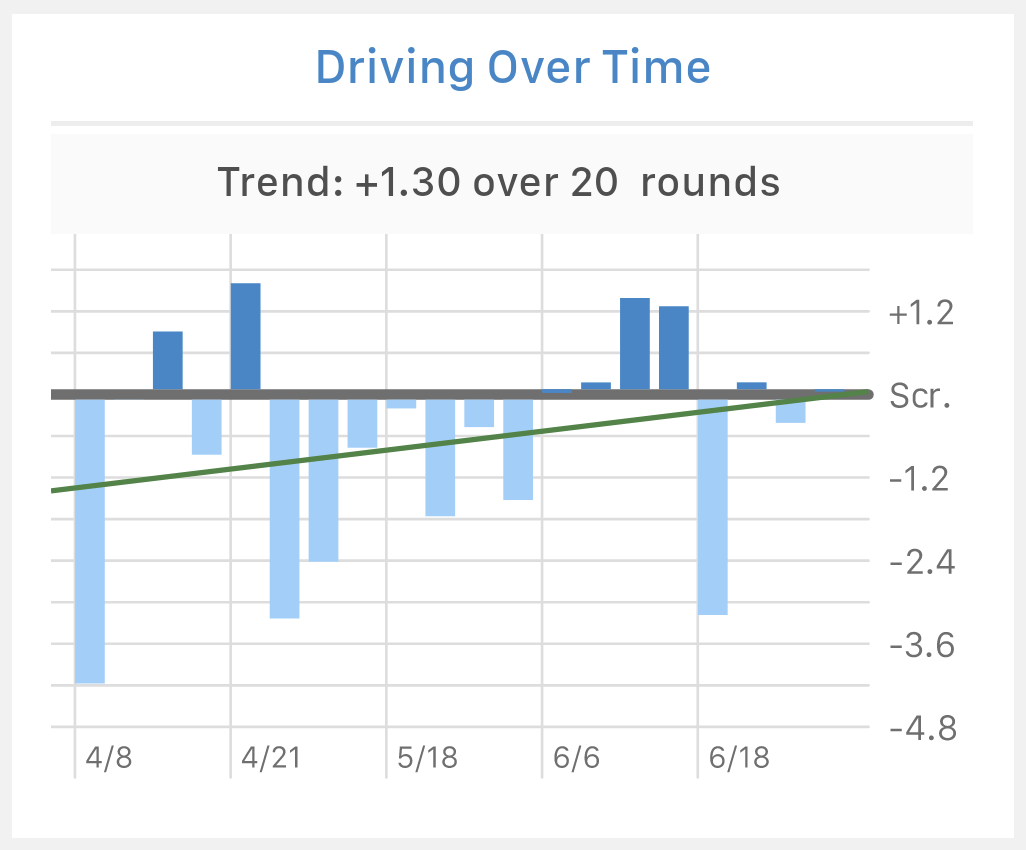 Frequently Asked Questions
Let's review a few of the most common questions about identifying weaknesses in your golf game.
What should you do when your golf game falls apart?
Everyone's game falls apart from time to time. Scores suddenly skyrocket. Why? A good first step is looking at your strokes gained data. Have any anomalies emerged in the last few rounds?
Introspection is also key. Think through where errors have contributed to higher scores. Is the issue technical (your swing, putting stroke, or short game technique), mental, or course management related?
How do you gain the confidence to trust yourself in golf?
To trust yourself in golf, you must convince yourself that you have put in the work. Track your data. Make adjustments. Spend time practicing. Spend time with a professional working on your problem areas. You will see improvement, and that improvement will translate into confidence.
What to do after the worst round of golf?
After a bad round of golf, don't just go to the range and start hammering balls. First, write down everything that you did wrong. Then for each item on your list, determine if this is something you are continually doing or if it just started happening. Use this information to guide your corrections and improvement.
How do you mentally recover from a bad round of golf?
To mentally recover from a bad round of golf, put in the work on your game. Through data analysis, self-reflection, a range session, or working on your mental strength, you can gain back the confidence to trust yourself on the course.
Final Thoughts
Identifying your true weaknesses in golf is just the first step on the journey to get better. However, this is a critical step. When you properly identify a weakness, you can count on improving at a much faster pace.
Strokes gained can be an indispensable tool in your analytics toolkit, and the Pinpoint Strokes Gained Stats App is the easiest way to find and address weaknesses in your game.