Benchmarks That Suit Your Game
Are you already a competitive amateur or a pro golfer? Use Pinpoint to compare your game to PGA Tour pros and see how you stack up.
Want to improve from a 15 handicap to a 10? Pinpoint lets you compare yourself to the average player of any handicap. Set the Pinpoint benchmark to the exact level that helps you become the golfer you want to be.
Strokes Gained Across Multiple Categories
Pinpoint combines strokes gained analytics with GPS technology, giving you detailed strokes gained analytics across all facets of your game:
Driving (distance and accuracy)
Approach
Short Game
Putting
Different lies (fairway, rough, sand)
Different yardages
And much more…
By breaking down these areas of your game, strokes gained makes it easy to set and pursue realistic goals, so you can become a better golfer.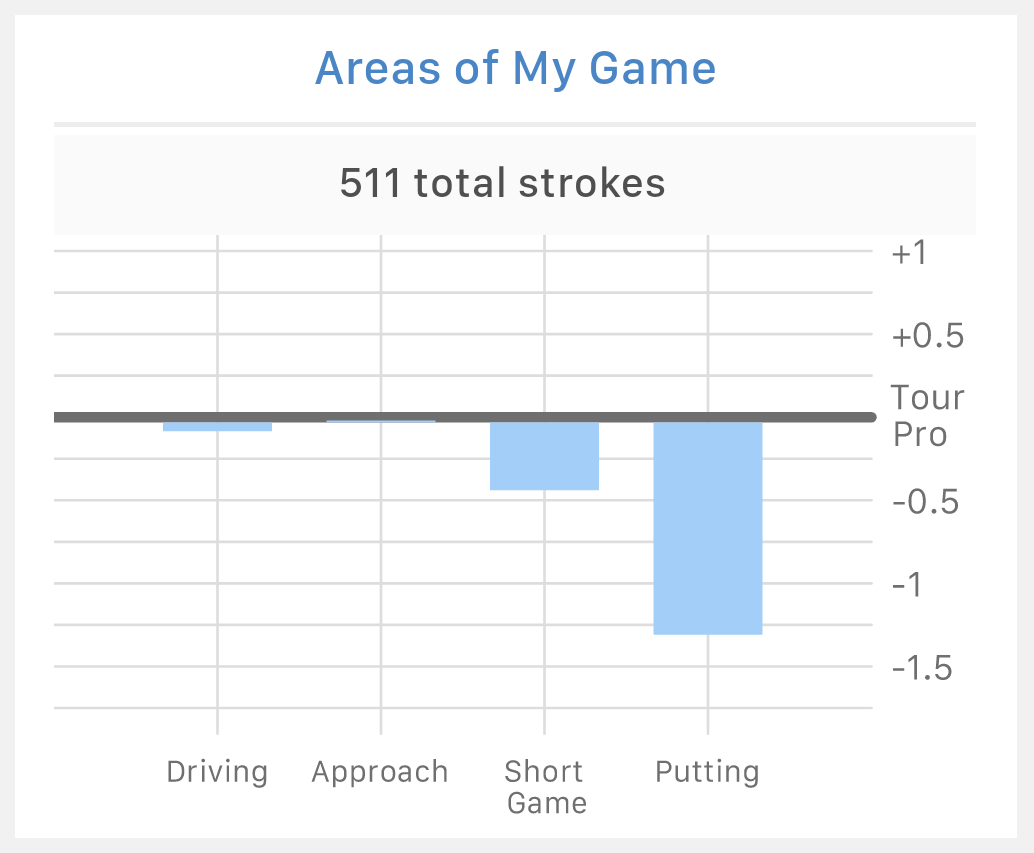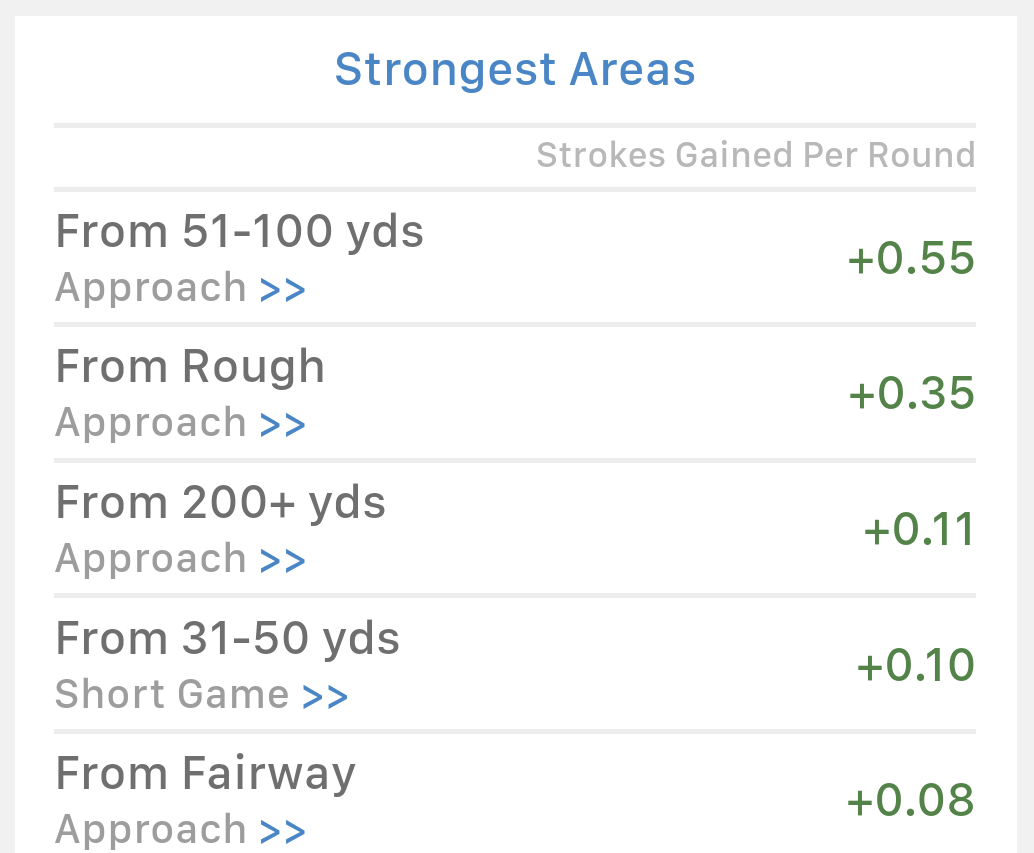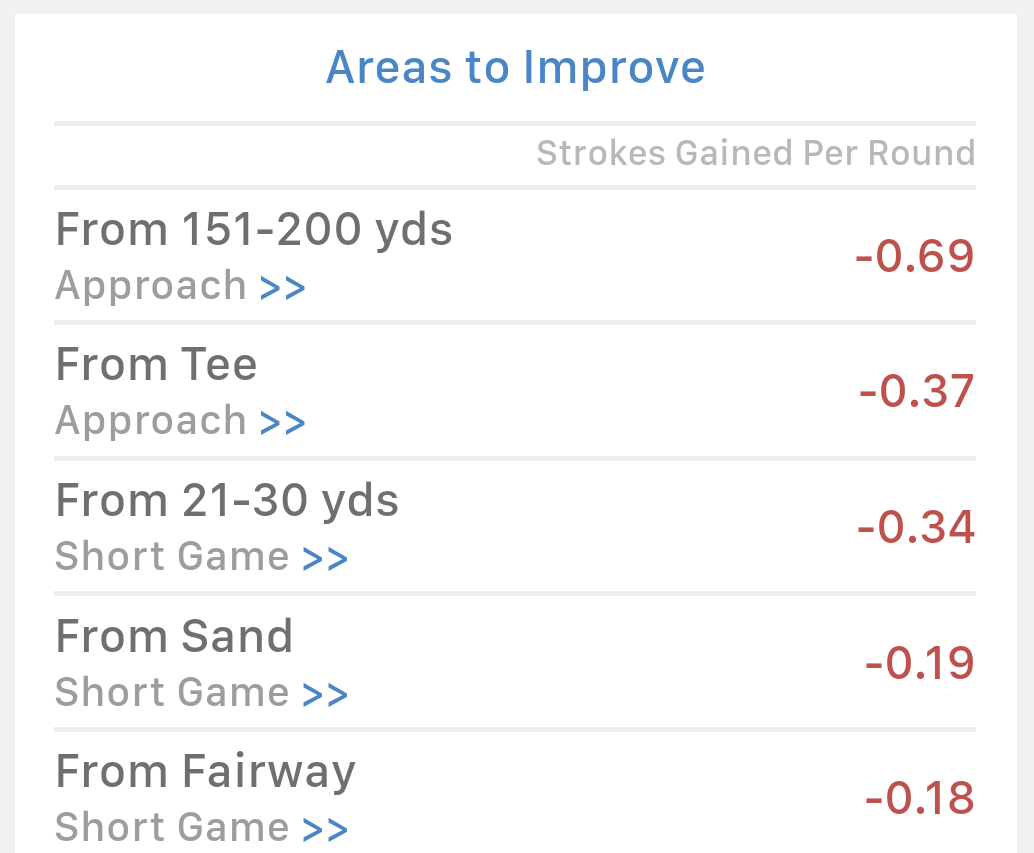 Strokes Gained Over Time
Strokes gained analytics works by comparing your game to a baseline. With Pinpoint's innovative system, you can also track your strokes gained over time. Now you can now see which areas of your game are improving and which are keeping you from reaching the next level.
Strokes Gained Analysis By Yardage
Strokes gained analysis off the tee and around the greens is helpful. But Pinpoint gives far more detail to help you work out any issues in your game. Knowing how strong your game is from 75 yards, 125 yards, or 175 yards can help you fine-tune your practice routine and become a better golfer.
Detailed Stats and Game Analysis Made Easy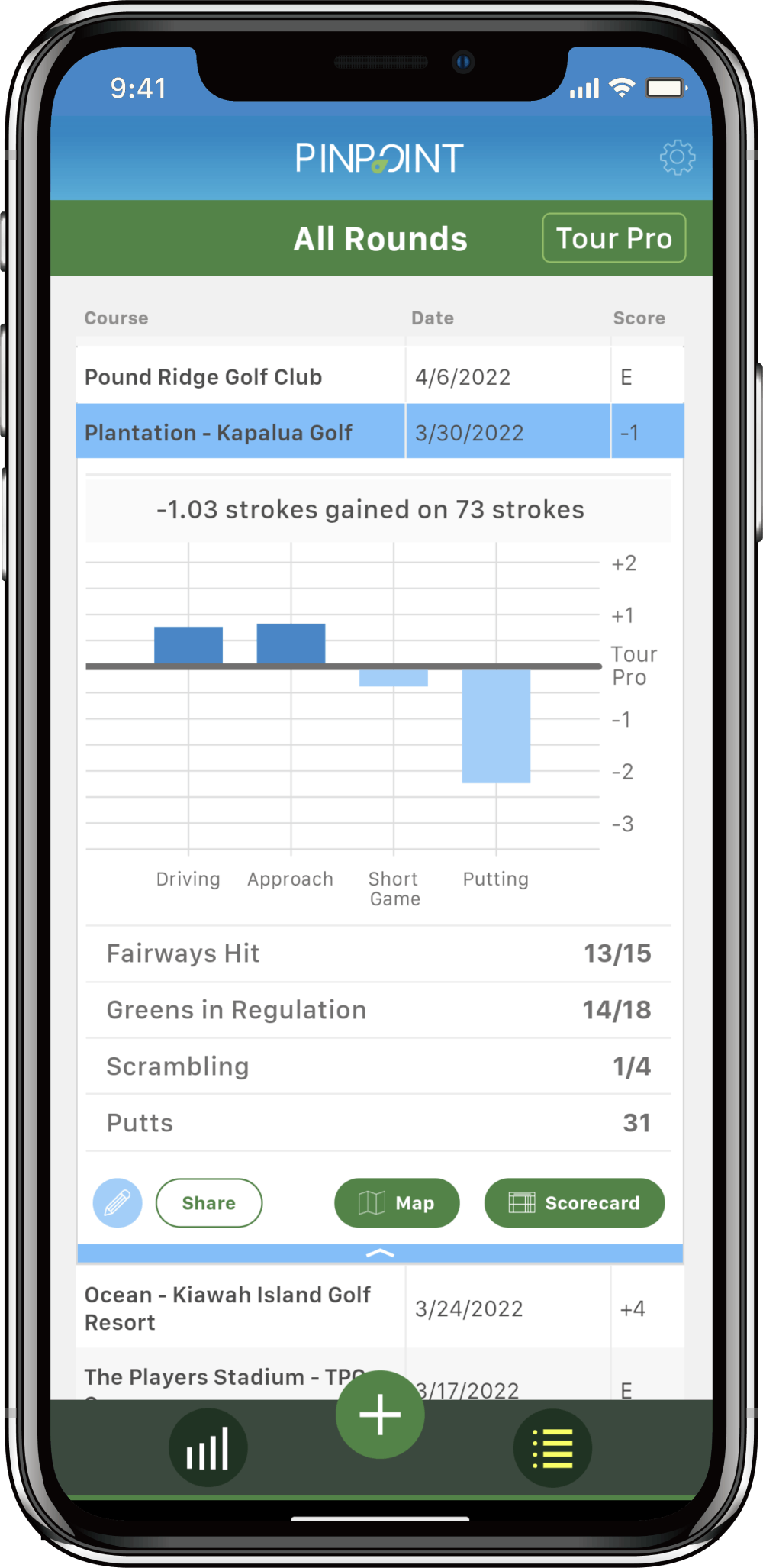 Pinpoint makes strokes gained easy. Just play a regular round of golf without being burdened by data entry and sensors. Tracking your game in Pinpoint only takes seconds, but gives you powerful insights and a clear path to improving your game.
At the end of your round, view the stats for just the single round, along with a map or scorecard. After playing several rounds, view combined stats across many rounds to get a sense of your game overall.