How Well Do You Know Your Performance?
How have your strokes gained changed since you started working harder on your short game?
Has that new driver really impacted your accuracy off the tee over the last few months?
Are you making progress on your goal of dropping that handicap by three shots this season?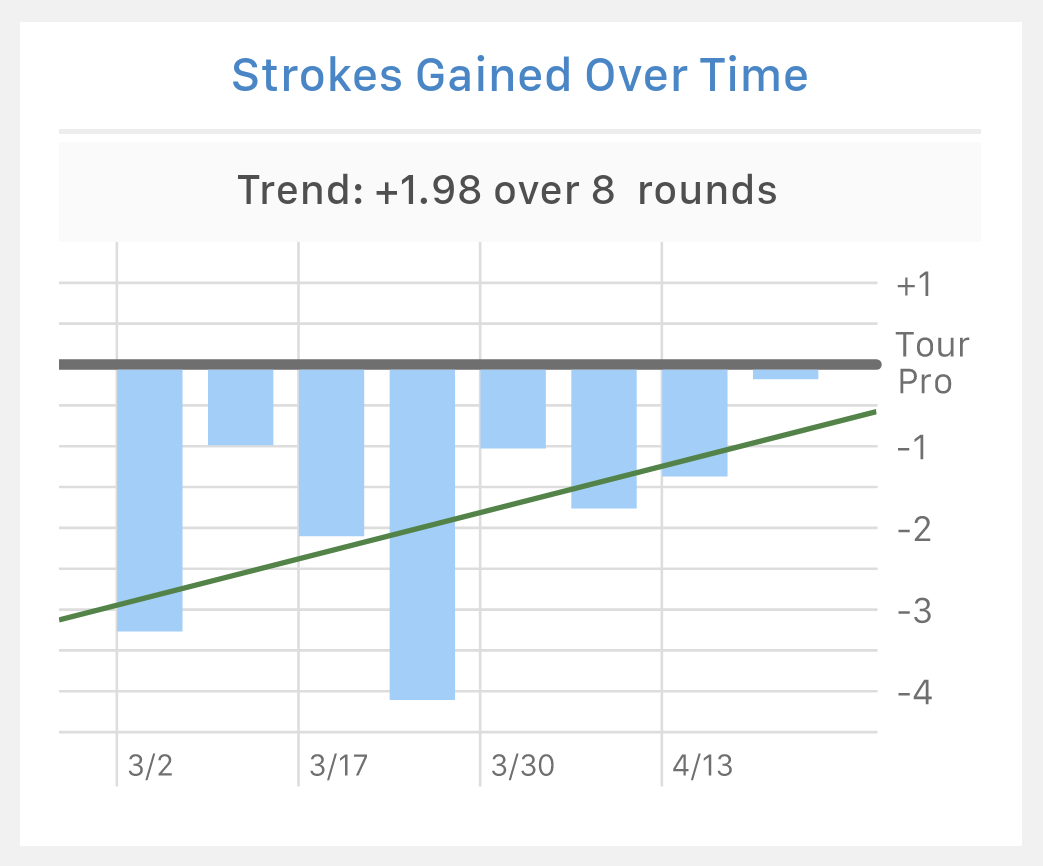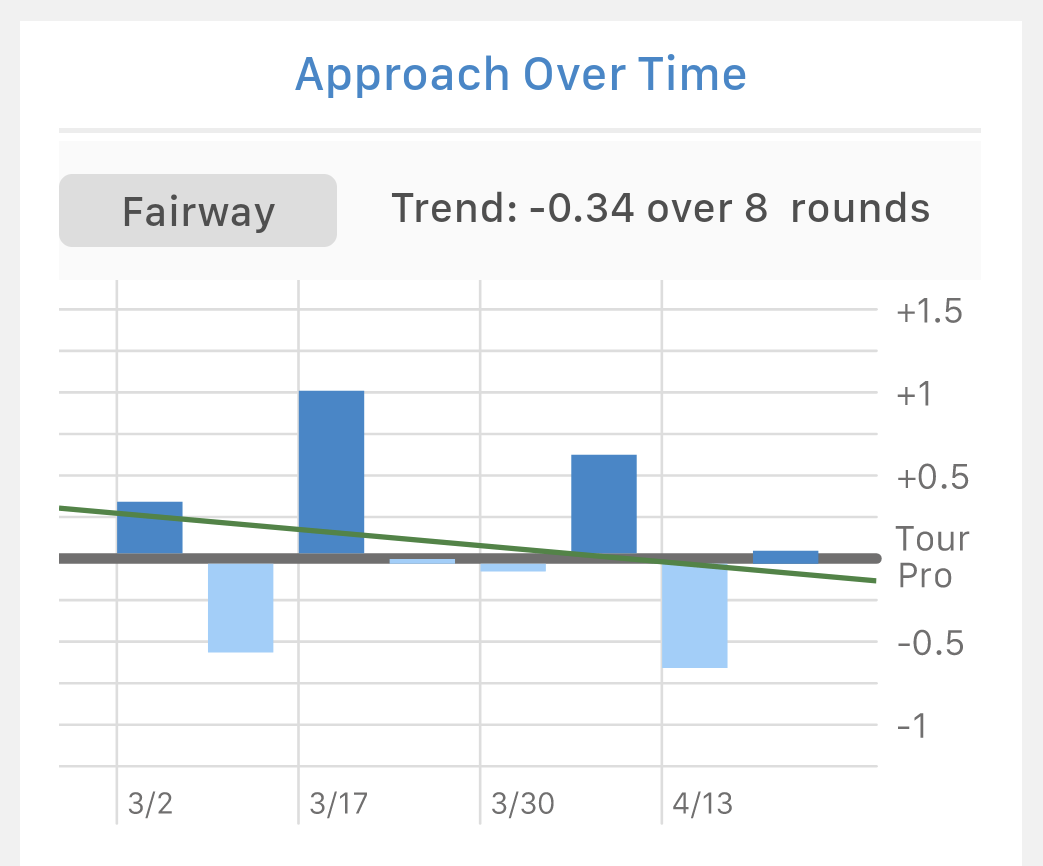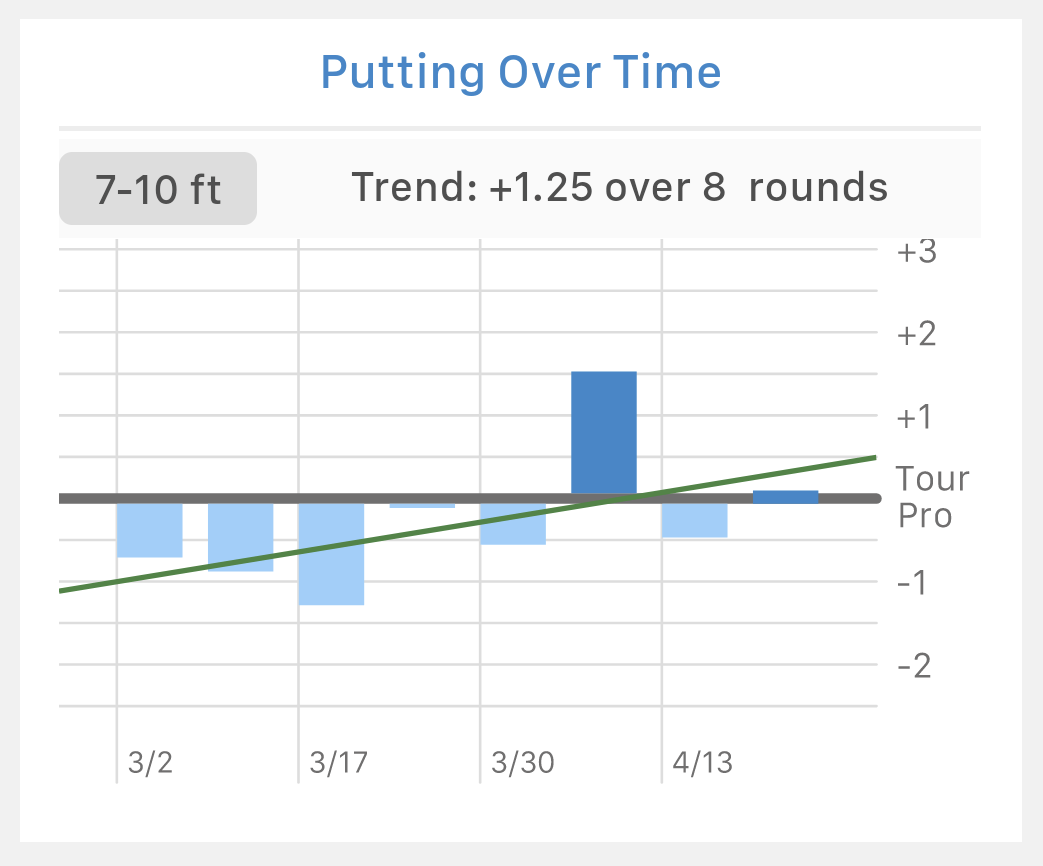 Cumulative Strokes Gained Analysis
Understanding strokes gained after a single round is helpful, but over an entire season it's an incredibly powerful stat. The Pinpoint golf stats app gives you profound insights into all areas of your golf game, from 5-foot putts to 200-yard approaches to the green.
Keep an Eye on Your Game Year After Year
Pinpoint golf stats app allows you to store previous golf stats and information to compare your game year after year. The math used to determine your Pinpoint stats and information remains the same, creating a baseline for you to work off of to improve.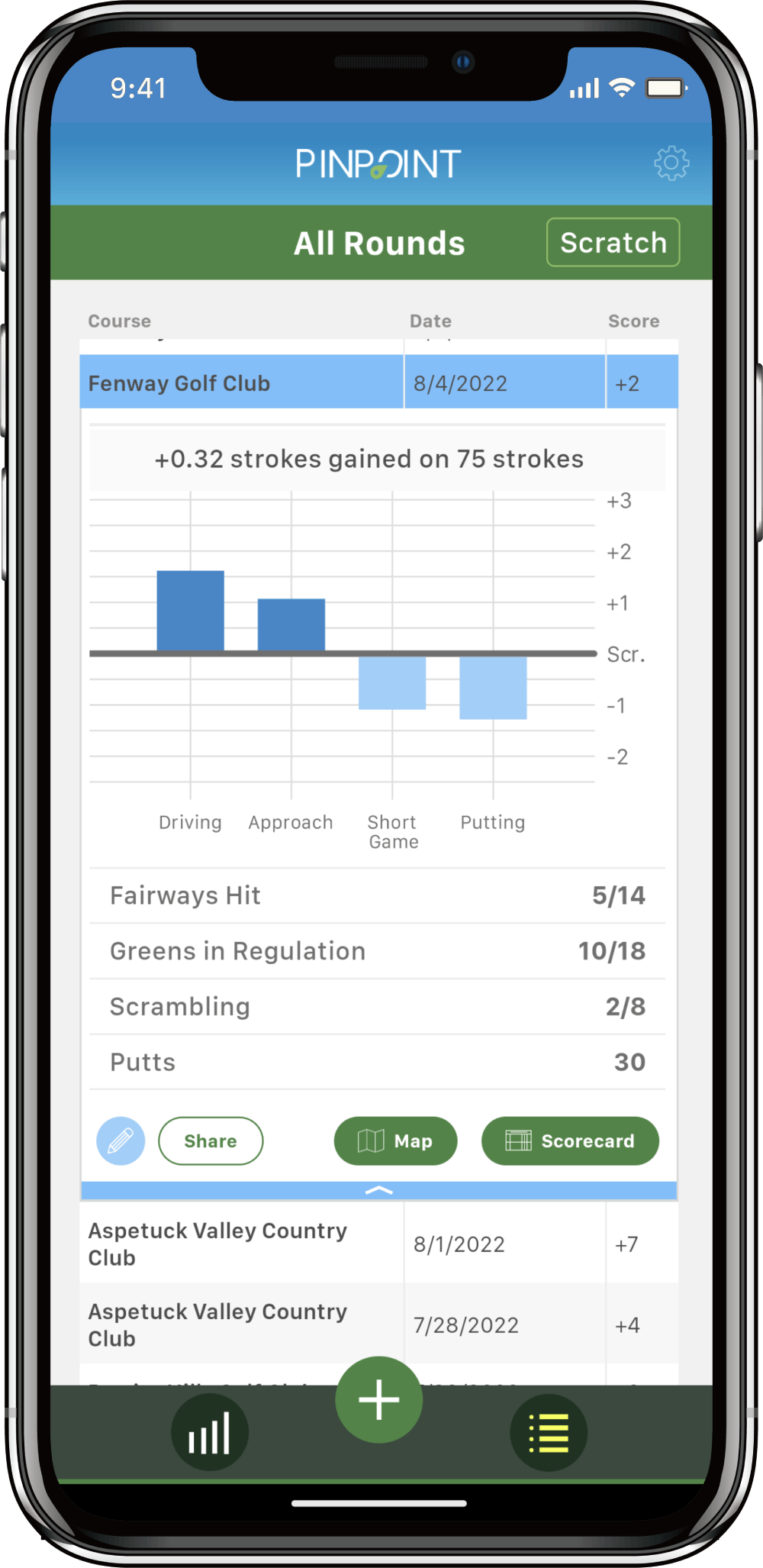 Automated Reports
When your round of golf is complete, Pinpoint pulls the entire report together for you, with no work needed on your part. These reports are then saved and compared over time to give you a better picture of what your game looks as it evolves over months and years.
Connect With Your Coach
Coaches can't be with us on the course all day, but they will have the next best thing with the Pinpoint app. At the end of the round, share with your coach to get their insights and develop a game plan about where to spend your time. Collaboration helps with success, and Pinpoint saves you both time and money.