Smart golfers pay attention to golf course management. Club selection, pin position, choosing smart targets, being aggressive and conservative at the right times: all of this matters.
Many golfers struggle with how they can improve their course management. In particular, most golfers don't know how to take advantage of their strengths and minimize their weaknesses.
Let's explore how to understand our games better, and fine-tune course management using strokes gained stats.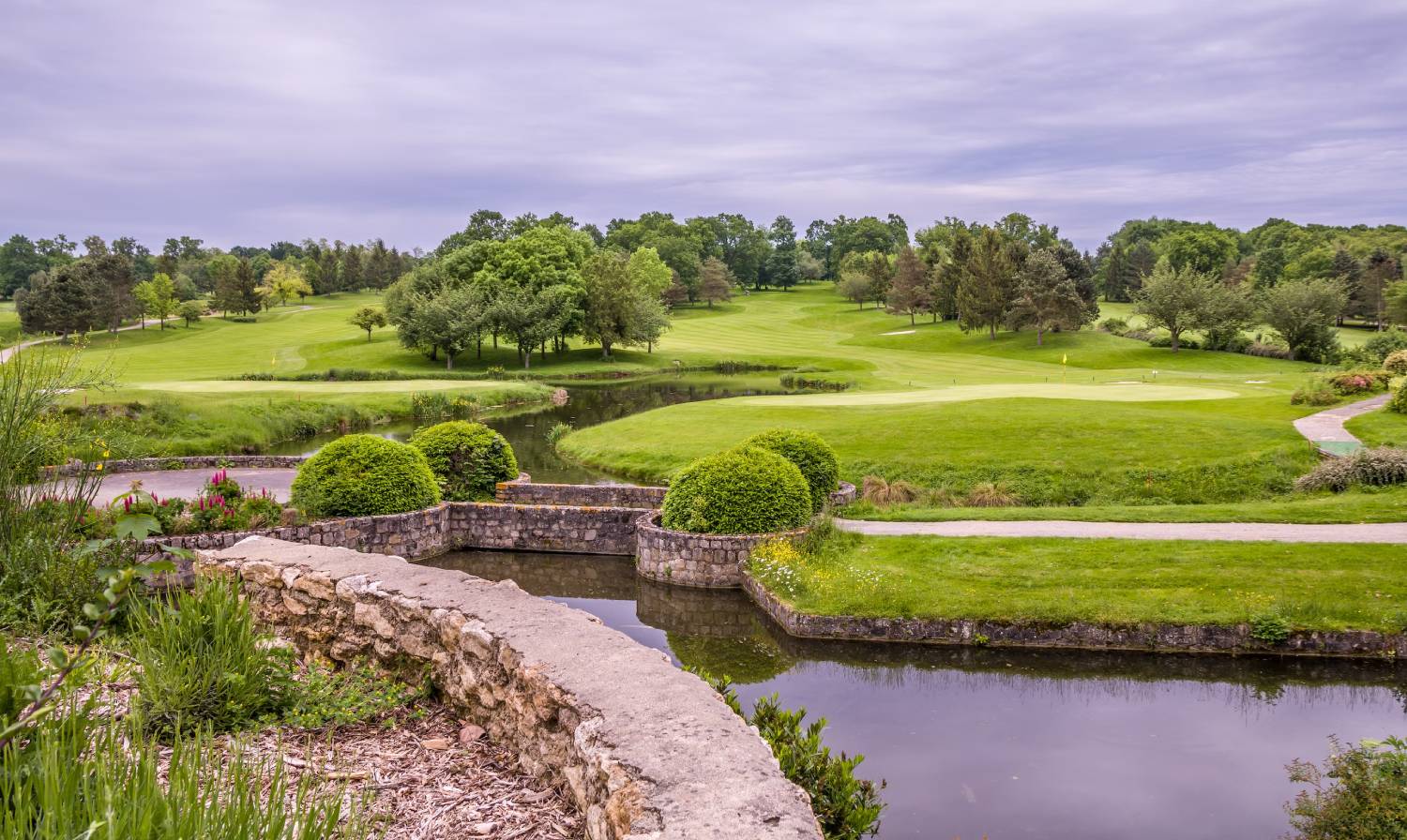 Understanding Strokes Gained and How it Helps Your Game
Strokes gained is an advanced golf stat that tracks a player's performance on every shot, from every distance and lie. It allows you to compare your performance to a baseline player and understand exactly where your game is stronger and weaker. Competitive players might compare their games to a tour pro, while weekend golfers might compare their games to an average 10 or 15 handicap.
For more information about strokes gained, check out our detailed explanations: What Is Strokes Gained? and How Strokes Gained Works
The best players no longer rely on basic stats like putt counts and greens in regulation because of the effectiveness and accuracy of strokes gained.
Make An Assessment of Your Own Game
Before we can really start to break down your opportunities around course management, the first step is to get some baseline data on your golf game. Play a few rounds of golf using the Pinpoint Strokes Gained App to track your stats.
Take a look at the data over time and see which areas (driving, approach, short game, putting) are causing you trouble and which are strong. Pay special attention to your performance from each distance. (Note that Pinpoint's "Approach" and "Short Game" pages show your performance by distance in 10-yard increments.)
When you have this data, we can use it to improve your golf course management.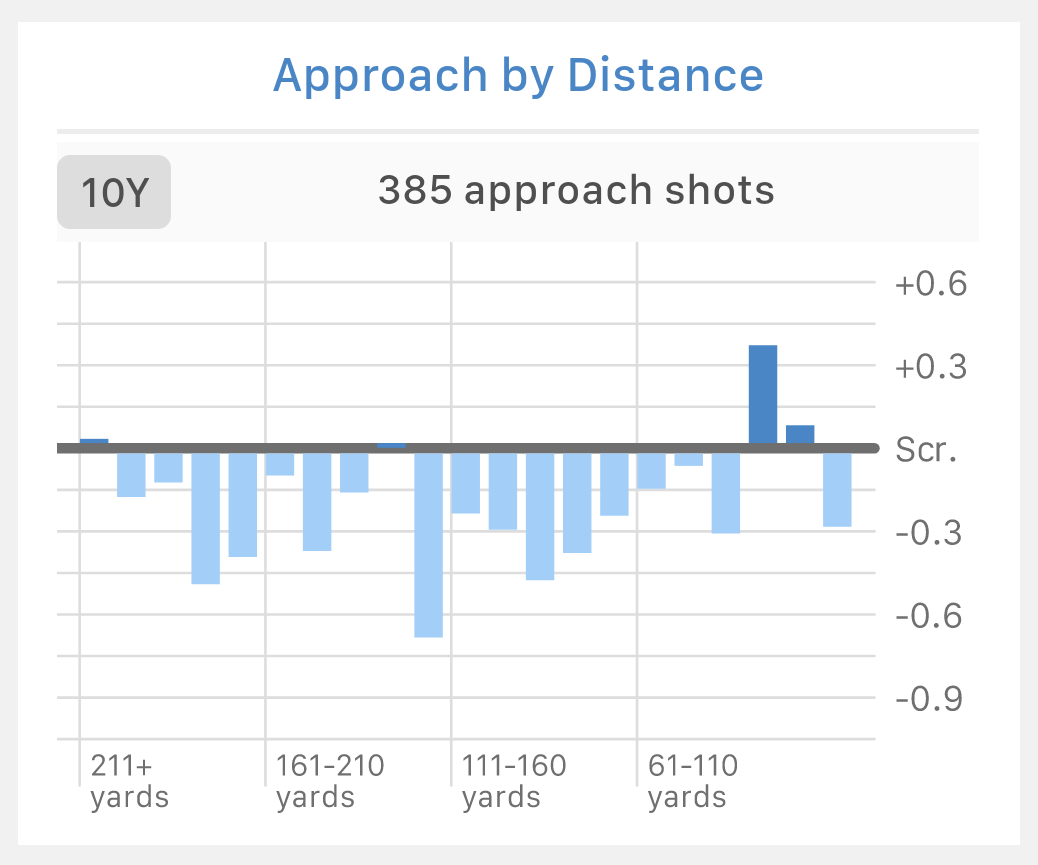 Using Strokes Gained Data to Improve Golf Course Management
Now that you have your strokes gained stats, it's time to apply that data to your course management strategy.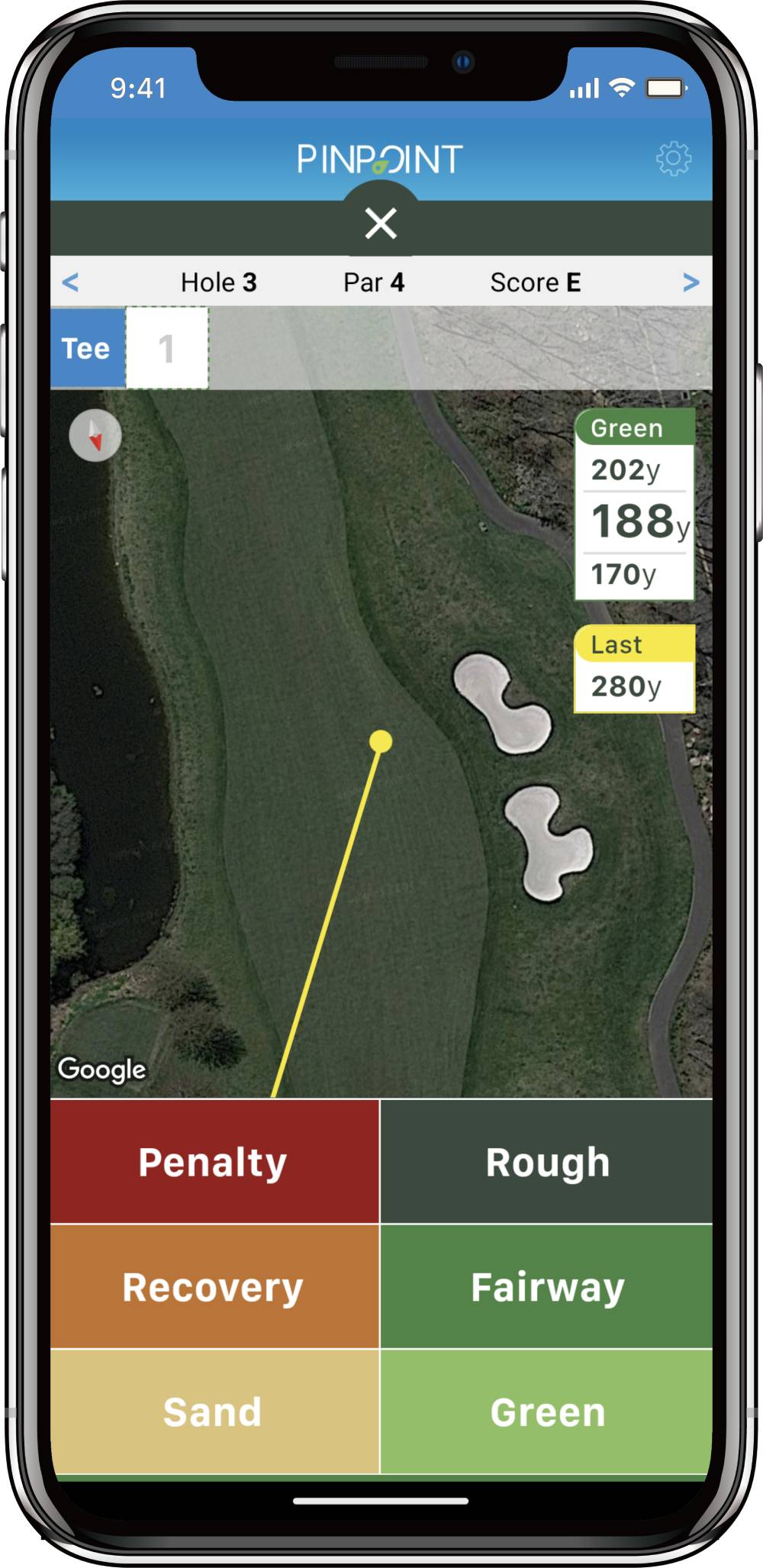 Pre Round Preparation
Before any round of golf, consider doing some pre-round preparation. Come up with a plan for how to play each hole.
Pay special attention to the strengths and weaknesses of your game according to your strokes gained stats, so you can plan to hit shots that play to your strengths. If you are -3 strokes gained in the 175 to 200 yard range, try to determine a way to play the course to avoid this yardage when possible. Maybe hit a 3 wood off a tee, or choose a different club to layup on a par 5.
Pinpoint can help with this pre-round planning. Open up the round tracking and track a round (just a mock round, no need to play the course). Pinpoint will show you each teebox and the distances to key locations, so you can plan out the distance of each shot.
Consider taking notes in your yardage book as you track your mock round, so you remember your planning when you're on the course.
Off The Tee
Your first shot on the hole sets the tone for how the rest of the hole can go. Of course, plenty of golfers can recover and get back in play. But to capitalize on scoring opportunities and make birdies, your tee shots need to be in the fairway.
When strokes gained become a problem off the tee, you will continually struggle to keep up. Try changing your strategy off the tee. Plan on hitting your ball to the widest part of the fairway, maybe with a 4 iron or 3 wood at times. Work on learning to control direction more than distance.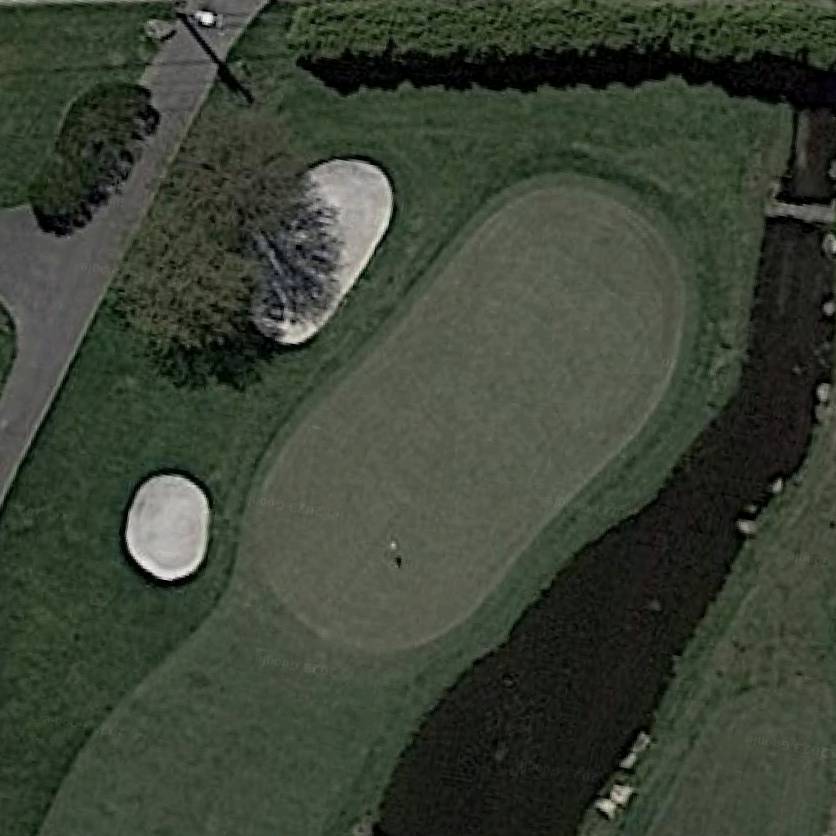 Navigating Approach Shots
With a great course management strategy, much consideration is made about which club to hit into a green and where that shot should be aimed.
Let's take the example of a 150 yard shot to a green with water on the right and sand on the left. The pin is tucked in the right corner of the green.
Most amateur golfers will aim directly at the pin, and sometimes this is a good choice. Others go for the middle of the green to play it safe.
Which one is best for you?
Check your strokes gained from that distance and start to use it to your advantage. If you are +2 strokes gained from 150 yards, fire away. If you are -2 from 150 yards, aim at the middle of the green to account for your tendency to miss from that distance.
In-depth knowledge from strokes gained tracking makes approach shots smarter so you can decide when to be aggressive and when to play it safe.
Short Game
Short game course management strategy works similarly to approach shots. The short game shots (under 100 yards) certainly bring some confusion for golfers when it comes to distance control.
Take a good look at your short game and see where your strengths are. Maybe the 30-60 yard range is your sweet spot; maybe it's 75-100.
When you lay up to any hole, put the ball in the areas where you have the best strokes gained stats.
Also, take a look at the shorter shots and the type of lie you perform the best from. Maybe you are a champion at sand saves. The next time the pin is a little close to a bunker, go ahead and get aggressive.
Putting
All golfers have strengths and weaknesses in their putting ability. Plan approach shots and chips accordingly to try and get the ball in the areas that are easiest for you to make putts.
Some golfers are good at lag putting, and others struggle. Some players have incredible stats from the 15 foot range. Be aware of where your strengths are on the green, and use that information when going after the pin.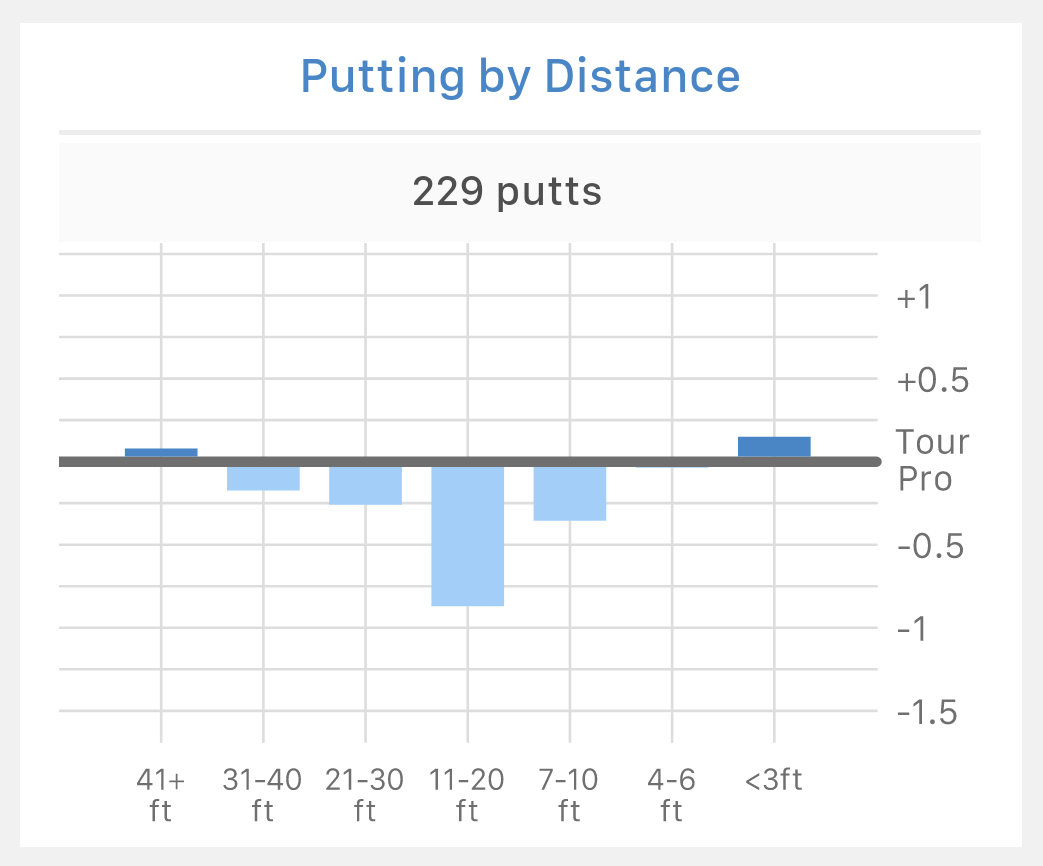 Post Round Analysis
Finally, at the end of the round, compare your strokes gained data collected from using Pinpoint to your course management strategy and see if they worked hand in hand. Strokes gained analysis gives us so much data to help improve our games; the key is knowing how to use it.
Take your data and develop a practice routine. Also, think about your next round of golf and how you can start to capitalize on those strengths in your game and stop leaving yourself shots from your weakest areas.
We love seeing golfers who have struggled with 165 yard shots learn how to use course management to avoid this shot and see an overall improvement in strokes gained. Being an aware and informed golfer will put you on the path to lower scores.
The Best Way to Track Strokes Gained
Pinpoint is the best app for stroke gained tracking. The layout and simplicity of the Pinpoint app make it possible for you to record your strokes gained during or after a round of golf.
The entire process takes about 5 minutes; it will not slow down the pace of play. At the end of your round of golf, you can look back at the strokes gained for that round, but most importantly, strokes gained over time.
Strokes gained over time are a key indicator of whether or not your on and off course strategies are working towards helping you reach your goals. Stop blindly guessing how to play better. Pinpoint will tell you what to do and give you the insights to improve right away.
Final Thoughts
We know strokes gained helps us to develop a practice routine, but if you are good with strokes gained strategy, it also helps with course management. Strokes gained data allows you to get to know what type of player you are and how to use that to your advantage.
Golf is different from other sports as it is an individual game. However, with this improvement in data tracking and information, it becomes so much more like baseball and football, where detailed stats let coaches make informed decisions.
You are the coach. Now you have the data you need to manage your game.